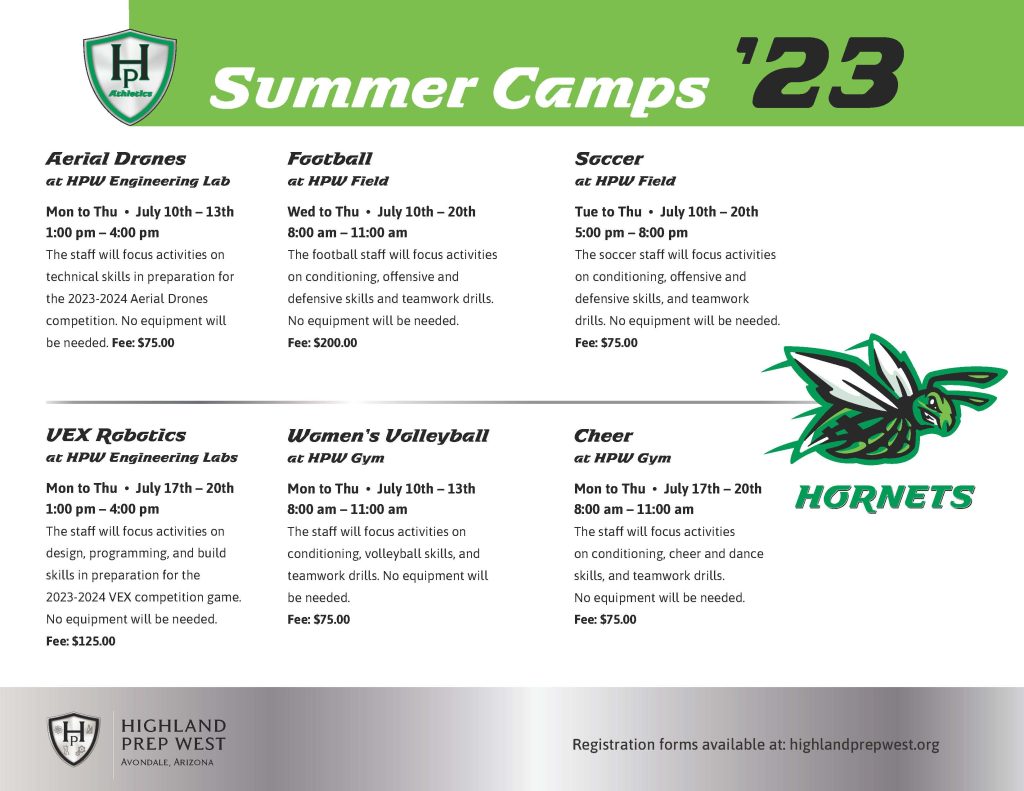 Highland Prep West is excited to offer our second annual summer camps beginning July 10th. These camps are a great way to integrate into life at HPW while making new friends, exploring engineering-related fields, and participating in athletics for the first time as a high school athlete.
The following camps will be offered:
Aerial Drone Racing
Cheer
Football
Men's Soccer
VEX Robotics
Women's Volleyball
Dates and times are specific to each camp. Please see the registration document for dates and times specific to the camp of your choice. All HPW summer camps will be hosted at our Avondale campus located at 12235 W Van Buren St
Registration forms below.